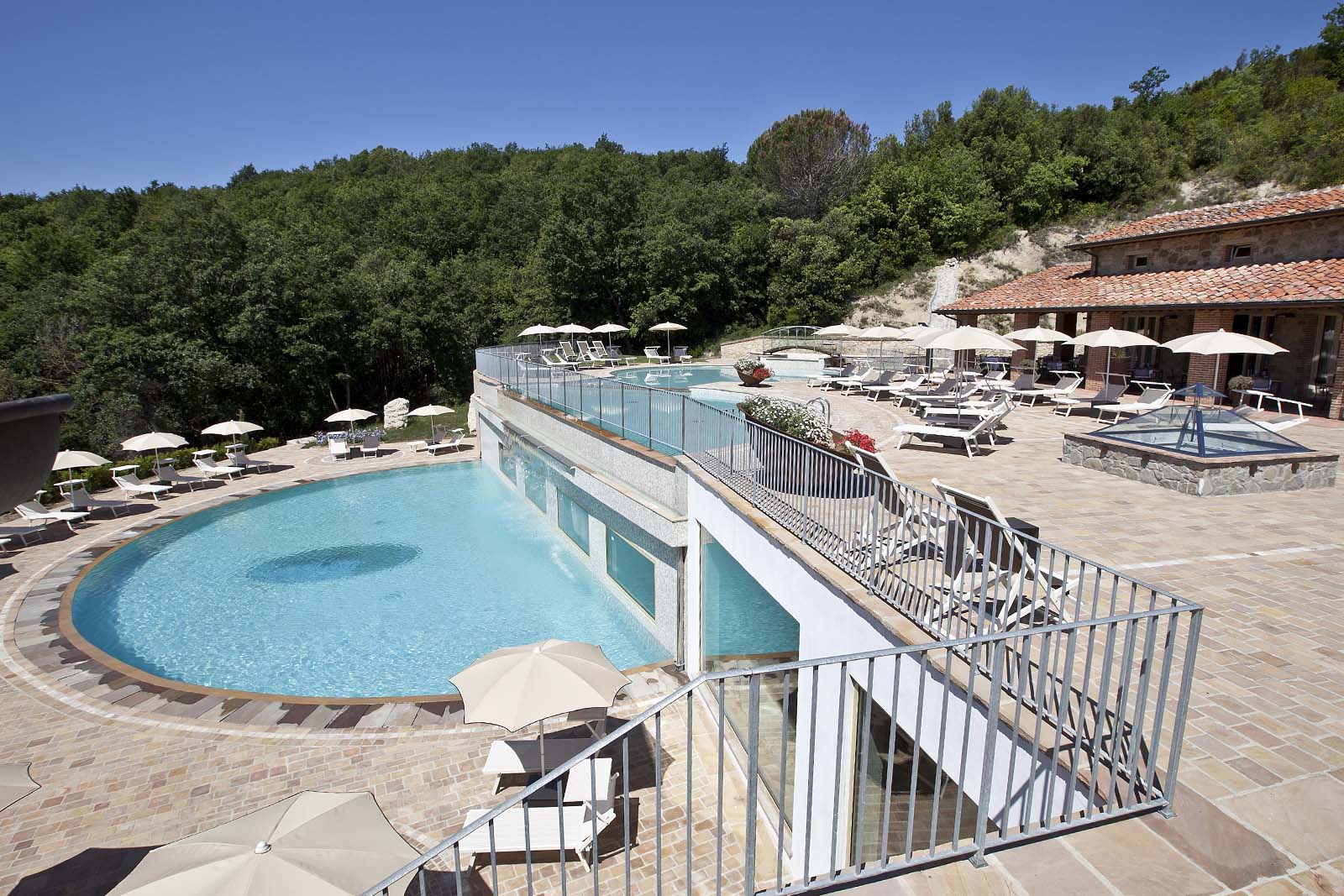 A DIVE BETWEEN THE GREEN AND THE BLUE
OF THE RESORT SWIMMING POOL
Fonte alla Lepre is the destination of your next trip. It is a resort with swimming pool in Tuscany that completes its relaxation offer with an internal SPA and with the genuine proposals of the Acquarello restaurant.
The resort's swimming pool is located a few steps from the residences, nestled between the hills of the Tuscan countryside and the sunset: two levels for three pools, whose waters flow directly from the subsoil thanks to an ancient spring, present for thousands of years. The murmur of a waterfall accompanies guests throughout the day and is the background for moments of quiet by the pool.
The different depths of the pools make the pool accessible to all ages: the first one (70 cm) is ideal for children; the second and third ones (respectively 140 and 170 cm) are suitable for children and adults.
The pool waters come directly from the source and are filtered to make them safe from any bacterial risk. They are composed of a mix of minerals such as magnesium and iron, and the characteristic natural colour is kept unchanged.
FONTE ALLA LEPRE SPA & RESORT
How to book
With the form at your disposal, you can check the availability in our structure. If you have any further questions, do not hesitate to contact us: we will be happy to provide you with all the information you need for the best stay.